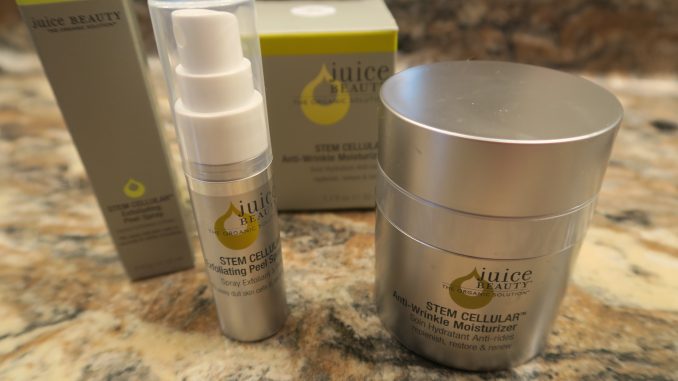 Since my first time using Juice Beauty brand, particularly their STEM CELLULAR™ line of their skin care products, click here to see the post, I honestly fell in love with their products and continue using it. The fruity aroma came out of the produt made wearing their product so pleasing. The super soft texture of the product was another factor that I am just so in love. I am the kind of person who like simple skin care routine. I prefer no more than two skin care products used at a time. This time I am giving a try Juice Beauty's STEM CELLULAR™ Anti-Wrinkle Moisturizer.
According to their website, it is ideal for all skin types and especially beneficial for skin showing the signs of aging including fine lines and wrinkles.
The benefits of STEM CELLULAR™ Anti-Wrinkle Moisturizer listed are
– Studies have shown that resveratrol can help fight free radicals.
– A proprietary blend of fruit stem cells and Vitamin C infused into organic resveratrol-rich grape can improve the appearance of skin tone and luminosity.
– Hydrates and moisturizes skin with organic antioxidant-rich jojoba and shea.
– Provides essential fatty acid emollients and powerful antioxidant action with evening primrose, linseed & borage seed.
The product also is formulated without parabens, petroleum, propylene or butylene glycol, sodium lauryl sulfates, pesticides, phthalates, artificial dyes or synthetic fragrances. Our products are never tested on animals.
The question you might have for me.
Do I see the result on my skin?
My answer, yes, I do. I feel my skin supple and moist when wearing the product.
Stay tuned for the next Juice Beauty products, I am currently trying.
Stay healthy, happy and beautiful!