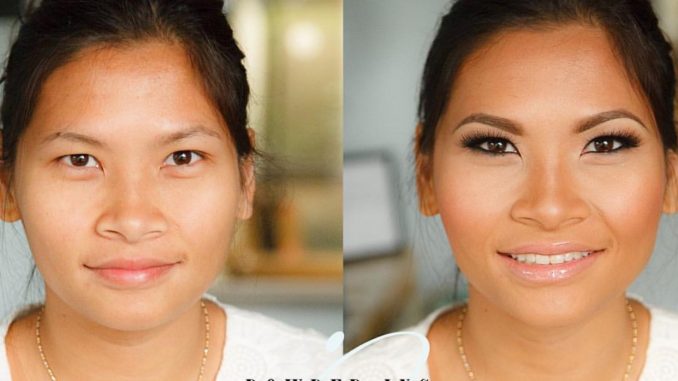 One way or the other, many of us must have heard that black or dark liner will make eyes look smaller. Educator/Professional Makeup Artist Nicole Wagner of Powder Inc. based in Portland, Oregon sets the record straight. Read what she says below.
"One common misconception about makeup is that more dark liner will make your eyes appear smaller. Not true. If done correctly and smudged out all around the eye (lashes help too) it will actually open the eyes and make them appear larger. We could have gone even more dramatic on the bottom lash line smudging more black further down and her eyes would have appeared even bigger than here. Tip: always smudge. If you line your water line with black make sure to take some black, dark grey or dark brown shadow and smudge it under the eye and on top to soften the edge and "blow out" the smokiness."
Nicole proves what she says on the before and after makeup photo of her client can viewed above.