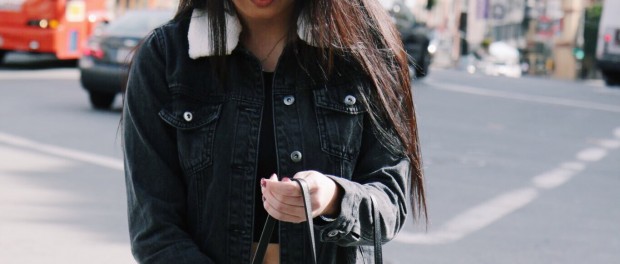 Hey, it's Emily here!
Exploring the Bay Area has been on my bucket-list ever since I started attending college. I am so use to having such easy access to San Francisco that I forget to stop and appreciate what really goes on in the bustling city. San Francisco is a beautiful place full of different people, culture, and tasty food! I was able to find myself a great place to eat by looking on @travel2sanfrancisco. Their website and Instagram page is all about exploring the city and what they have to offer, from places to see to delicious foods.
As I started off my day, I wanted to wear something comfortable and casual. The weather was a bit breezy but still warm under the sun. On top, I had a PacSun black cropped top and wore my favorite pair of GAP athletic leggings. The white collard, dark washed- denim jacket is from Forever 21. The jacket fits so well along the arms and body. I carried my everyday Coach bag to accompany this outfit. Inside I had a black and white scarf from the Talbots Outlet. I always carry extra when going to SF because of the cold wind. Lastly, I just threw on my white Converse for easy walking shoes.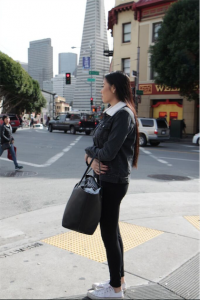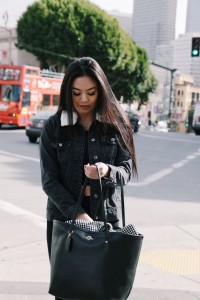 Take the time to explore the wonderful places around your city! Have a wonderful week lovies.
-Emily K