Be Cautious When Getting Pedicure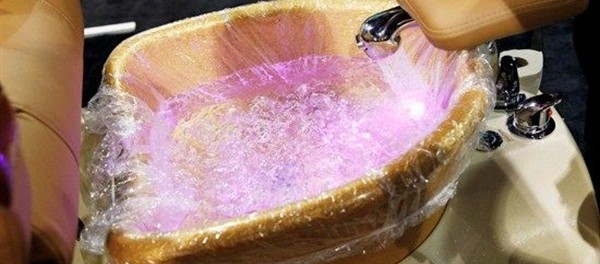 I have been going to a nail salon to get manicure and pedicure in the last one year more regularly comparing in the past. I see that as a treat and to relax.
Unfortunately, a few months ago, the treat came with a price beyond dollar sign. Ironically, I am a licensed cosmetologist who was trained at beauty school and tested the sanitation knowledge by California Board of Cosmetology vigorously, yet I became the victim by the nail shop who practiced poor sanitation.
On this post, I want to share my personal experience to those of you who frequent nail salon. My message to you, please be cautious and do not underestimate the possibility of getting hurt by poor sanitation. For the record, I went to the nail spa. For pedicure service, the spa seated clients on the bulky massage pedicure chairs with bowls for the feet incorporated into the chairs. The overall appearance and cleanliness of the nail spa were above average.
So what happened to me, did I get hurt from poor sanitation?
The answer is Yes. I noticed after my last pedicure in a couple weeks or so later, my right toe nail, about 20% long from the tip appeared to lift from the nail bed. I did google what could that be and later I decided to have a dermatologist determine the problem with my nail detaching from the bed.
The dermatologist confirmed it was a common problem caused from getting pedicure at salon and I got what is called "onychomycosis or nail fungus." The poor sanitation was the culprit. I then was prescribed the medicine that needed to be applied on my nail once daily for one year to completely get rid the fungus.
However, after a month using the medicine, my dead toe nail came off. The new one already started underneath. Below is the picture of the infected nail came off.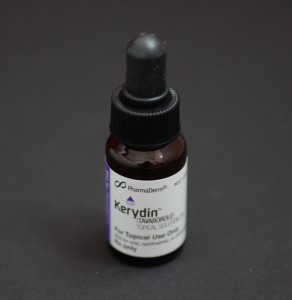 I hope I do not scare you off from getting pedicure again. This post is not meant to deter people from getting pedicure, but rather to inform and know how to avoid getting hurt.
There is a prevention that I can think of. I have seen before there were pedicure bowl liner at the beauty show. The liner meant to be one-time-use for each client. However, most nail salons that I know of in San Francisco Bay Area are not likely to use those liner.
My advice, ask the salon prior getting pedicure if they would insert a disposable plastic like the picture below. If they do, that is the place you want to go.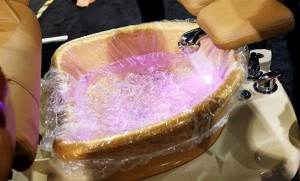 Photo Credit: Nails Magazine
Best,
@jennypermanasari