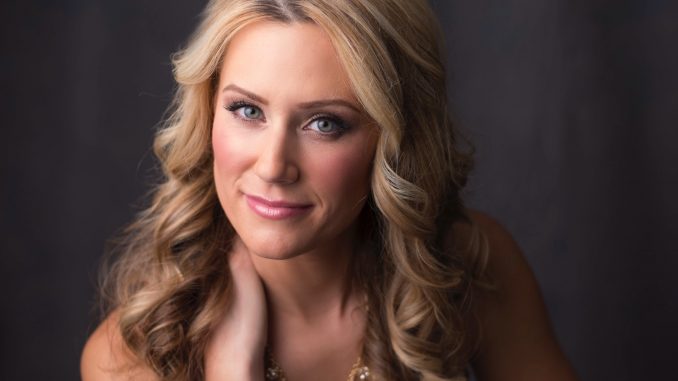 This first month of Summer, we are delighted to feature Erin Infantino of Simply Gorgeous. She has been using Eyemimo false eyelashes for the last 2 years.
Eyemimo: Please tell us about yourself?
Erin: I'm a makeup artist with 24 years in the business. I've been involved with makeup this long either part time while working in another career (I used to work in Corporate Legal) or full time. Just 6 years ago I decided to start up a team of makeup artists and hair stylists who specialize in bridal and special events. Now just last August I opened up a full service salon doing makeup, hair services of all kinds and microblading. I'm always adding on and keeping an eye and heart open to the  next great thing that I can offer my clients and that is still in alignment with my beauty beliefs and brand. My business, Simply Gorgeous by Erin, has been proudly named one of the top beauty teams in the country by Brides Magazine. We've been featured and published numerous times in various publications and blogs.
Eyemimo: What do you like the most and the least being makeup artist?
Erin:
MOST:
I love meeting someone for the first time and instantly seeing how I can transform them. I'm often asked what inspires me when I do makeup and its truly the client's own features that inspires me. I also love to listen to their own desires and what their vision is and execute that look for them. That smile in the mirror after I've finished doing their makeup and chatting with them is the total payoff. I think in short, I love connecting with other women. Makeup is so personal. I'm touching their face, we share stories and get to know one another. That's something few other careers offer.
LEAST:
When clients come in with poor expectations. Every so often we have a client come in with a photo of an Instagram picture with some overly photo shopped model with the over filled brows, over highlighted cheeks, insane contouring and it just doesn't look good in person. That's not real beauty to me. I don't like "cookie-cutter" looks. Makeup is not a one size fits all thing.
Eyemimo: Do you have any makeup advice that you would like to share with us?
Erin: Makeup isn't a tattoo. If you're unsure about how to apply it, just begin to play around with it. If you don't like how it comes out then wash it off and try something else. That's the only way your makeup game will improve. If you have a special event hire a professional. Don't leave your wedding day makeup or hair for your "friend who does nice makeup" to do it. That's not the time to gamble with your beauty routine.
Eyemimo:  Is there anything else you want to share with us? such as the highlight moment of your career.
Erin: I thought the highlight of my career was when only a couple months after I went off on my own to begin my solo act I held a group makeup lesson in a beautiful art loft. I sold out to over 40 women. That was cool. Then along came the time I found out via a text from an industry friend that Brides Magazine named us one of the top teams in the country. That was really cool. Now I realize that every time we finish a year and I look back at how we've grown yet again and how much my team has grown and evolved, those are my highlights. Knowing I offer employment to women who love their career and foster a genuine environment is my highlight thus far.