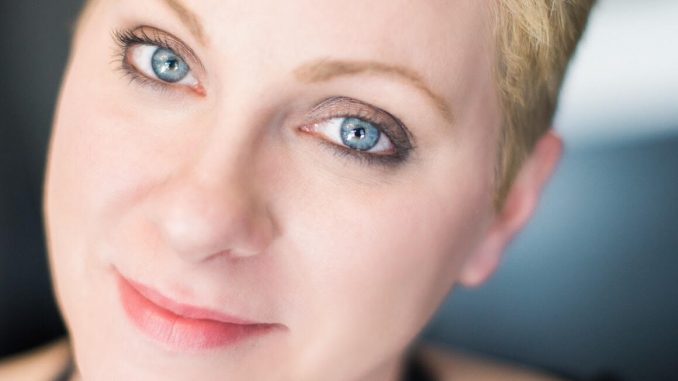 In welcoming Fall season, we are very delightful and grateful to have one more talent coming all the way from the east coast who has been using Eyemimo cluster eyelash extensions on her clients in the last 2 years. May we introduce you to Jennifer Kinford and read below to learn more about her journey that may inspire you.
Eyemimo: Please tell us about yourself?
Jennifer: I am a makeup artist who owns a bridal hair and makeup company in Fairfield County, CT. I once worked for a bridal beauty company that treated me in a way that left much to desired and I decided there has got to be a better way, so I started my own team! We are a group of passionate artists and I love my girls like family! Prior to my bridal career, I was a makeup artist living and working in NYC for things like NYFW, publications, major TV networks, etc. It was an incredibly fun environment, but being that I am also a mother and wife, I felt an urge to be home with my children more and decided to make a switch. That switch has served me well, as I can say that I absolutely adore my job and my place in this industry. I am also a classically trained painter with an art degree in painting and sculpture. I paint frequently and send my paintings out to be auctioned off for charities that are close to my heart.
Eyemimo: What do you like the most and the least being makeup artist?
Jennifer: I love how makeup can affect a person from the inside. I love that I have the ability to create something so personal for my clients, that allows them to hold their head just a bit higher. I adore my craft and I am grateful for each day I get to do it. Being a makeup artist can be very challenging when you have clients that struggle to see the beauty in themselves. I am always inspired by my clients, their stories, their desired look, etc. I see them in a beautiful light, even prior to the makeup. When they have a hard time seeing the beauty that we see in them, that can be difficult to walk away from.
Eyemimo: Do you have any makeup advice that you would like to share with us?
Jennifer: Let your natural beauty shine through! Freckles are beautiful, it means your skin has felt the sunshine. Wrinkles are beautiful, it means you have seen many years of laughter and joy. I always make up my clients in a way that allows them to look like themselves, never overdone. Anything too heavy or overly transformative doesn't feel authentic.
Eyemimo:  Is there anything else you want to share with us? such as the highlight moment of your career.
Jennifer: When I was working as a young artist on one of my first big photoshoots in NYC, I vividly remember the moment that I KNEW this would be my lifelong career and that God had given me a talent. God had actually given me this gift! I was standing off camera with the hair stylist and wardrobe stylist, looking at the photographers screen to see the images coming through. That ONE SHOT, when it all comes together… I teared up. Its a beautiful thing to be part of creating something like that. All the talents: model, photographer, stylist, hair stylist, makeup artist, etc, coming to create that one shot. It's an amazing moment!
If you are in need for professional makeup service in Fairfield County area in Connecticut, contact J.Kinford Beauty Group through website at www.jkinfordbeautygroup.com or see their work on Instagram at @jkinfordbeautygroup.
or visit J.Kinford Beauty Group at
409 Main St.
Ridgefield, CT 06877