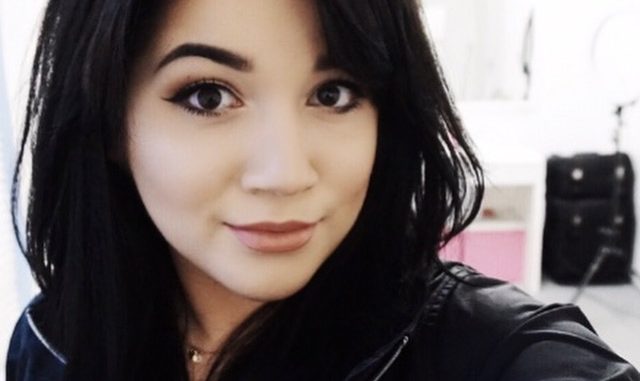 Back to the west coast, this month of October, we are very happy to feature Kayla Shively, makeup artist from Portland, Oregon whom Eyemimo has been sharing her works on Instagram, @EyemimoSanFrancisco. Kayla uses Eyemimo Cluster Eyelash Extensions on her work.
Eyemimo: Please tell us about yourself?
Kayla: It's all a little crazy, but I started working towards my passion before I ever recognized it for what it was. Hair and makeup was always a creative outlet since I was a babe… But I never saw it as something more. I went through years of trying to figure out what I wanted to spend my life doing, I swear I was waking up every other day changing my mind. It wasn't until the thousandth person told me I should go into beauty, and I stopped to be completely honest with what truly inspired me. Fast forward, I packed up and moved to Portland, have had the opportunity to beautify hundreds of brides and clients, work alongside the talented, Jasmine Thomas of Blossom & Beauty during my two years with her and her company, begin working towards my personal brand with some of the best support in a team a girl could ask for and make some of the most memorable memories with brides who have simply become friends. Needless to say, it took me some time but I found my way, and it was worth every second. Outside of my world of beauty I love to spend time with my girlfriends drinking wine for cozy girl's night in's, taking trips to the coast to relax and reconnect and travel back and forth to my hometown Spokane, WA to spend much needed time with my amazing family.
Photo Credit: Kayla Shively
Eyemimo: What do you like the most and the least being makeup artist?
Kayla: There truly is a real vulnerability, trust and connection that happens when someone comes to you to bring to light their color of beauty, and I cherish that connection. Having a woman sit in my chair as I get to pour love and truth onto them and see them come into their own on one of their most unforgettable days is truly an honor I'll never quite get over.
My least favorite? Unrealistic expectations of how makeup should wear… Every person is different and every person has texture, makeup – a form of texture cannot cancel out texture. Therefore, skin will not look like a photoshopped model after we're done. Embrace your skin and love it… And know, you're beautiful with your imperfections!
Also, how many times I sterilize my brushes and beauty blenders a week. Ahh! That's a full-time job by itself!
Photo Credit: Kayla Shively
Eyemimo: Do you have any makeup advice that you would like to share with us?
Kayla: Always wash your brushes and beauty blender! Embrace a skincare regime, I personally LOVE 'The Ordinary.' I'm a gal with oily skin and this line has changed my life. For the perfect minimum – Brows, lashes, tinted lip a liquid highlighter and some good hair and your flaws in between will look like they were meant to be there doing the most with the least! Water water water… added lemon, honey and ACV as a hot tea in the morning is even better! Everyone can rock a wing or bold lip, it's all about finding the right technique for your eye shape, undertone and some killer confidence.
And in all seriousness, makeup is to never be taken seriously 😉
Photo Credit: Kayla Shively
Eyemimo: Is there anything else you want to share with us? such as the highlight moment of your career.
Kayla: I have had some of the most incredible moments. But the one I always come back to would be the wedding I did for a close girlfriend a few years ago at an exclusive venue that only allows a handful of weddings a year. I remember that was the wedding I decided I would go after my passion. A year later to the day, I was working a wedding at the same venue by surprise, and that wedding became my first published work for Seattle Bride. God works in the most beautiful ways and I knew from that moment that this is all I ever wanted to do.
Photo Credit: Kayla Shively
Website and blog coming this winter, excited to share as I'm teaming up with some serious talent! Until then you can find me on Instagram and email for all inquiries.
Instagram: @kaylanicolebeauty
Email: kaylanicolebeauty at gmail dot com