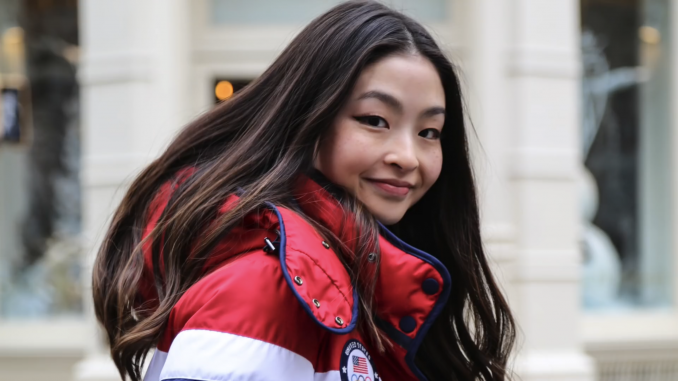 Winter Olympic 2018 is happening now in Pyeongchang, South Korea until February 25th, 2018. One of popular sports to be watched has been figure skating.
Team USA Figure Skating includes brother and sister ice dancing team, Maia and Alex Shibutani who happen to be youtubers.
On their recent Youtube channel, Maia self-videoed herself getting ready, putting makeup and doing hair. Though on the video, she claimed she was not a beauty guru, yet her way of applying makeup may be a useful tips for seasonal makeup wearers.
Watch her on the video below how she applied eyeshadow, false eyelashes and foundation with very little tool, but her fingers.
Last but not least, a Very Huge Congratulations to both of you, Maia and brother, Alex, for winning the 🥈 Silver medal at the Winter Olympics 2018 at Pyeongchang. Eyemimo team is very proud of both of you.
[Photo & Video Credit to Maia Shibutani]