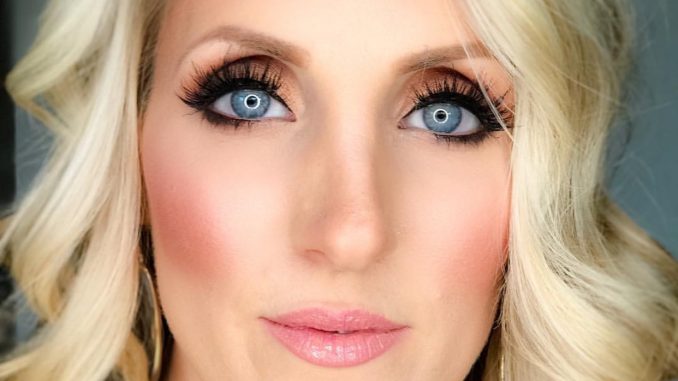 By @Jenny Permanasari and Nicole Wagner
Every woman wants to look her very best on her wedding day. Brides-to-be will be preparing everything for months in advance. Shopping and vendor selection are a priority before the big day, including choosing beauty products for the bridal makeup. If hiring a makeup artist, brides will schedule makeup trials with at least two makeup artists. 
Eyemimo has been supplying false eyelashes to many makeup professionals. Most makeup artists use strip eyelashes, but over the last six years, more and more are preferring cluster lashes. Nicole Wagner, award-winning makeup artist and educator, has been using Eyemimo cluster eyelash extensions on bridal clients while teaching application techniques to workshop students. Wagner also holds makeup workshops throughout the year within North America. 
Eyemimo Cluster Eyelash Extensions are handmade with superior Japanese artificial silk hair. Produced with the same type of materials used in salon-quality eyelash extensions, ten silk hairs are carefully assembled together to create a lash cluster. This detailed process results in a natural-looking lash extension that replicates a salon experience without the long appointment time.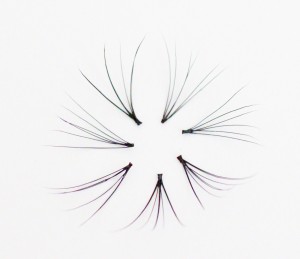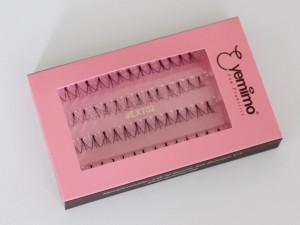 Since Nicole is such a huge fan of Eyemimo cluster eyelash extensions, we wanted her to share her industry experience with everyone.
Nicole, you have been using Eyemimo Cluster Eyelash Extensions for the past 6+ years. Why do you prefer this type of false eyelash?
Eyemimo lashes have become part of my Powder Inc. brand. I am known for the look I create on people's eyes and a big, BIG part of that is the soft fluttery lashes I can create with Eyemimo lashes. 
How many clients have you applied Eyemimo Cluster Eyelash Extensions on? When do your clients need eyelash extensions?
I have applied these lashes on THOUSANDS of clients! I have done over 600 weddings with Eyemimo lashes, averaging 4-7 faces per wedding.
Not only are you an award-winning makeup artist with 10 years of experience, but you are also a beauty educator. Can you please show us how to re-create the gorgeous eye makeup look you have done on the images below?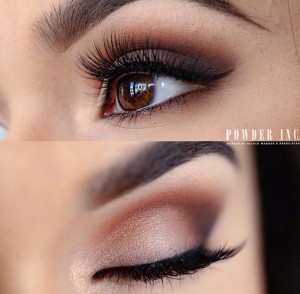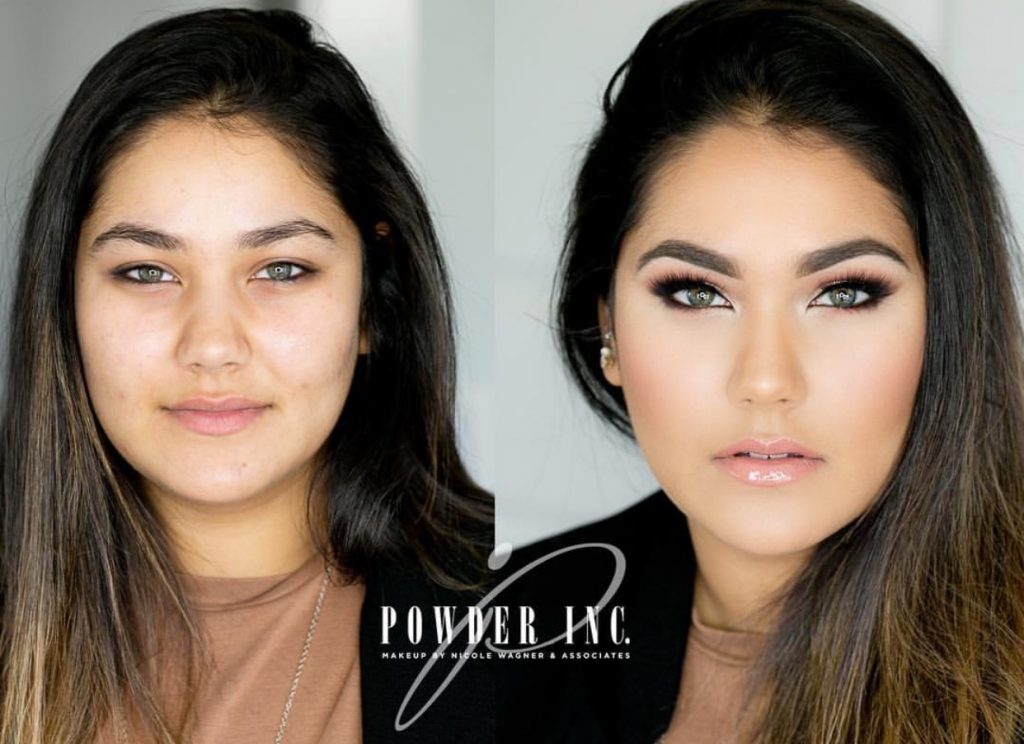 To create my signature eye look, I always start with a MAC Pro Longwear Paint Pot to prep the eyelid…either the Painterly or Soft Ochre shade. 
I always use a matte nude shade like MAC Vanilla or Orb on the brow bone to highlight, then move to the crease with a neutral matte shade like MAC Bamboo, Girlie, Wedge, etc.
Then I press or pat a shimmery shade all over the lid. Some of my favorites are Expensive Pink, All That Glitters or ColourPop shade On the Rocks.
I like to darken the outer corner with a dark matte like MAC's Embark, then line the eyes with Smashbox Jet Set Waterproof Eye Liner in Deep Black. All of this can be done using my Powder Inc. brushes. 
After curling the lashes and applying mascara I apply the appropriate length of Eyemimo Cluster Individual Eyelashes. I usually do 2-3 rows of lashes to make them really full!!!
To learn more about Eyemimo Cluster Eyelash Extensions, please visit Eyemimo.com.
To find dates and locations of Nicole Wagner's workshops, or to have your wedding makeup done by her, visit PowderIncBeauty.com.