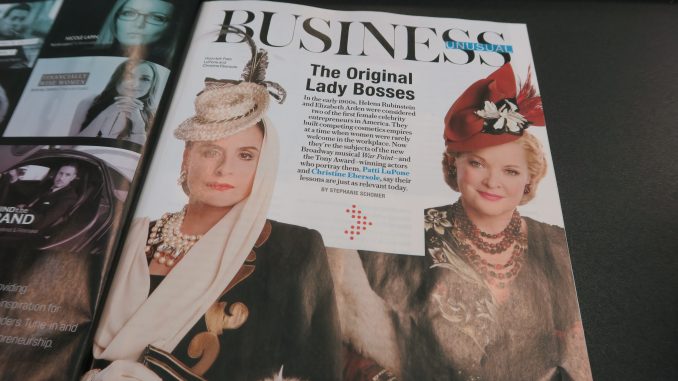 While flipping through Entrepreneur magazine, I stumbled upon the page featuring the photo of two fancy ladies. It drew me to read the article written by Stephanie Schomer.
The title and the content of the article are as attractive as the two ladies. It contains interview of two Tony award winning actresses namely Patti LuPone and Christine Ebersole who play Helena Rubinstein and Elizabeth Arden respectively at New York City's broadway musical called War Paint until April 25th 2017. Below is behind-the scenes video of War Paint.
The article says in United States in the early 1900, when makeup was only used by actresses and prostitutes, Helena Rubinstein and Elizabeth Arden, both immigrants from Poland and Canada accordingly, opened their beauty salons targeting upper class ladies.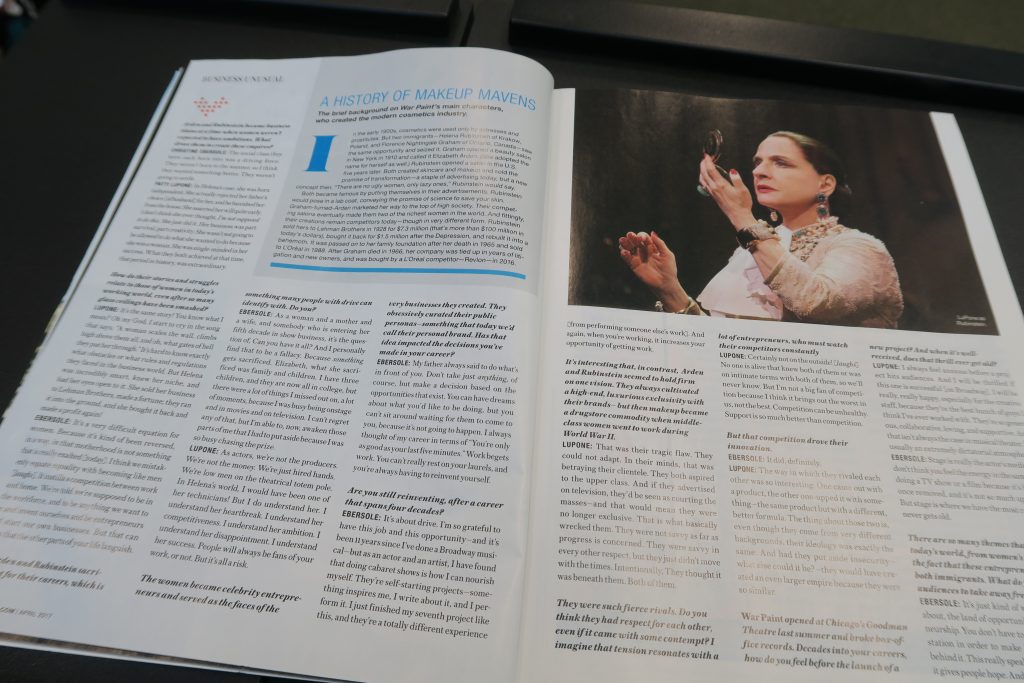 Despite their exclusive target market, kudos to the two original lady bosses (as being called in the article) for breaking the image makeup not only for actresses and prostitutes. They both undeniably had opened the door for women in all classes to embrace the use of makeup.
Since the beginning I started my journey as a beauty entrepreneur, I believe makeup helps women to look presentable at times need to be. It definitely empower them when they wear makeup. When I was a freelance makeup artist, I saw the self-worthiness on the eyes of my clients once they saw their transformation. They see that they can be as attractive as the women on the movies, televisions or magazines. I shared my thought about the benefit of makeup on Eyemimo in four words, "Empowering Women Through Beauty" and the phrase has been part of Eyemimo's main principle since May 2013.
Be Beautiful, Be Confident!
@jennypermanasari