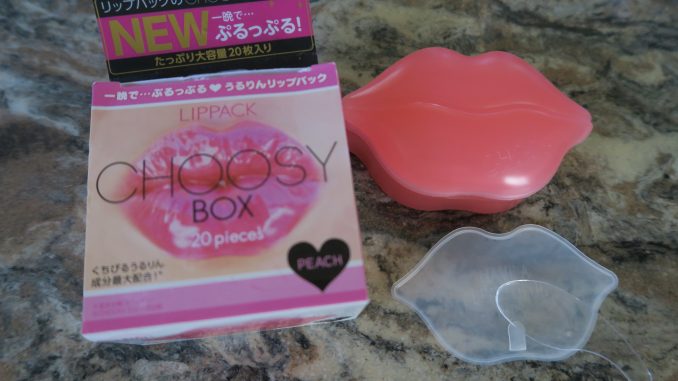 In the past year or two, face mask in the form of sheet has become popular and accepted in United States. My own knowledge tells me that it was originally from Asia. I personally had received boxes of face sheet masks several times from a relative in Hong Kong more than five years ago. I have no solid fact which country in Asia the face sheet mask originally from. I do recall in 2009, there was a US-based indie beauty brand attempted to introduce face sheet mask made in Taiwan. Unfortunately, they don't seem to stay in the market. My rough guess it was due to consumers were not familiar with new form of mask at the time.
Nowadays, the sheet mask can be found in partial form, for under eyes and lips only.
Several months ago, I got the lip sheet mask from a local beauty shop that specializes in Japanese beauty brands.
I have used it a few times. Do I like it? The first couple times I used it, I did not see or feel any different before and after using it. But the other days, I tried it again, I felt my lips got smoother and fuller. The feeling of fuller might has to do with my age being in early forties which by nature I have lost collagen.
The video below shows the texture of the lip mask which is in the form of jelly.