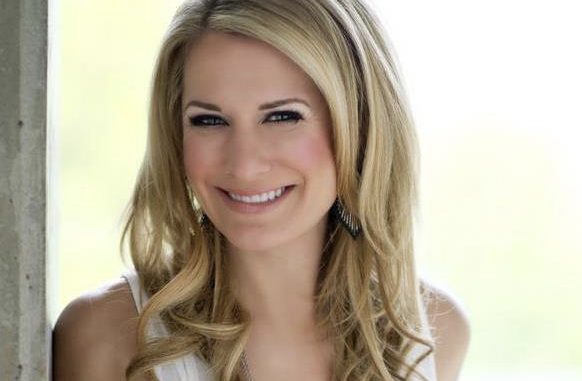 This Thanksgiving month, Eyemimo is being thankful for receiving continued love from talented makeup artist across the country. It has been a little over a year that every month Eyemimo has been delightfully featuring those who continue giving their love.
This month, we are thrilled to feature Award-winning makeup artist, Bri Ellis and her team under the umbrella of Portland Makeup & Hair. Bri and her team have been accessorizing their clients with Eyemimo lashes since 2014. Without further ado, let's get to know Bri.
Eyemimo: Please tell us about yourself?
Bri: I first began my career in the San Francisco Bay Area. After graduating cosmetology school, I trained under master artists developing my technical skills, & creative artistry for 3 years. I then moved up to Portland, and began working exclusively at Aveda salons in the Portland metro area. After working in salons for 8 years, in order to have more flexibility (after having my second baby boy) I decided to leave the salon. I began working in my home studio, and on location for weddings. After working weddings exclusively for several years, I founded the Portland Makeup & Hair team in 2012. We are an award winning team of incredibly skilled, professional, & personable artists. I'm so proud that our company continues to be featured in several magazines, win awards, grow & thrive every year.
Photo Credit: Portland Makeup & Hair
Eyemimo:  What do you like the most and the least being makeup artist?
Bri: I can honestly say I am blessed to be doing something I really love, AND never get bored of!
I'd have to say very best thing is long lasting relationships that I've formed with my brides. It's such an honor to be part of a day that is so important & special. I absolutely love having my past brides come in a year or two after the wedding to have me do hair & makeup for a maternity shoot,……. Then later hair & makeup for family photos. And what makeup artist doesn't love when a client sees their makeup for the first time!???!? My favorite is when they are shocked to see how beautiful they are- To be able to help someone see their true beauty & impact the way they feel about themselves by just tweaking a few things is such a joy for me.
A down side???? Gosh- That's not easy to think of…..
Hmmmmmm….. the only I can think of is that because I specialize in weddings, I work pretty much every Friday, Saturday, & Sunday. It's hard being away from my kiddos & Hubby on the weekends. However, after working every weekend for few years, I've become much better at keeping a work/life balance. I make sure I keep at least one weekend day open to spend time with my hubby & kiddos. 🙂
Photo Credit: Portland Makeup & Hair
Eyemimo:  Do you have any makeup advice that you would like to share with us?
Bri: Because the main focus of my work is with brides, my advice would be geared in that direction:
You generally need to wear a bit more makeup than usual because the camera tends to "blow you out". I photograph all my trial runs so that my clients are able to see how different makeup photographs. That being said, you don't want to pack on so much makeup that you no longer look like yourself. It's a delicate balance of having enough makeup to translate your beautiful features in your photos- while still being comfortable, confident, and most importantly: feeling like your most beautiful self in person.
Lastly- PLEASE don't be afraid of lashes!!!! 🙂 Some brides tend to worry if they wear false lashes, it will be uncomfortable & they won't look like themselves. For the past several years my team & I have exclusively used Eyemimo Individual Flare Eyelash Extensions for ALL our brides. They are super comfortable, and I love how the lash "hairs" actually taper at the end just like a natural lash- It makes them so soft & beautiful- PLUS, because there are several different lengths you can completely customize how dramatic you want your lashes to be.
Makeup: Portland Makeup & Hair
Eyemimo: Is there anything else you want to share with us? such as the highlight moment of your career.
Please include your professional headshot, contact info and the pictures of your works.
Bri: Yes!! 2016 brought a couple moments that were pretty amazing: First off, I had the honor of doing hair & makeup for Congresswoman Gabby Gifford (such an amazing & strong woman!). Also, my work was featured on the cover of Oregon Bride Magazine, along with an eight page spread. Then, the cherry on the top: My company won Oregon Bride Magazine's Best Hair & Makeup of 2016, and was also in the top 3 of Best Overall Vendor.
Photo Credit: Portland Makeup & Hair
If you are in need for professional makeup service in Portland, Oregon, contact Portland Makeup & Hair through website at www.portlandmakeupandhair.com or see their work on Instagram at @PortlandMakeupAndHair.
or visit Portland Makeup & Hair at
2574 NW Thurman Street
Portland, OR 97210